Shadanatam Belgian Shepherd Dogs
Belgian Tervuren and Groenendael
The Dogs
This page is about what I strive for in my Belgian Shepherds. I thought it was important to talk about why I love the breed, what my priorities are in my breeding program, and what I hope my Belgians to be.
I first was attracted to the Belgian....
I loved........
My first move was to.....
Then I.....
When I was looking dogs I knew that......
From there I....
My ideal Belgian is ......
So when I choose my breeding stock I....
The babies are born in the house, in my living room. I like being able to see them develop and it gives me the time to study the litter closely. My girls like having me near and being able to see what is going on. Because the kids are right there they are socialized with people and other dogs right away. They are accustomed to noise and action and the events of day to day life. I find this to be an important part of their development.
What I look for in a puppy is....
Temperament combined with sound physical structure are imperative for all the things I do with my dogs. Obedience, agility, conformation shows, hiking etc all demand a complete package.
When asked about my line I like to tell people.....
Here are some photos of puppies and adults with their new owners....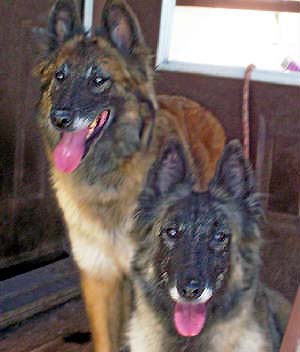 Rudy and Niki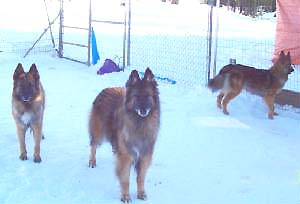 Three generations of Shadanatam dogs
Shelby(6yrs), Hannah(11yrs), Poppy(3yrs)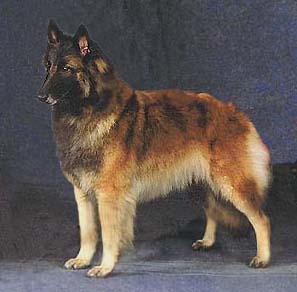 PO BOX 886
100 Mile House, BC, Canada
V0K 2E0
Phone: 250 395 3951
Questions or comments? Get in touch with us at:
The reason a dog has so many friends is because he wags his tail instead of his tongue.
Anonymous

Best Friends Dog Grooming, My "real" job...