RESCUES AND REHOMES
These are dogs(or other critters), who, for one reason or another are looking for their forever homes...
For information on each animal, please email me for their bios...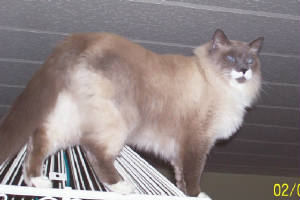 JONATHAN

Jonathan is a lovely, sweet and gentle soul. He is a five year old neutered male. He is looking for his forever home. He is an indoor cat. He will wander out for a bit of sun, but he really doesn't want to be out. He gets along with all animals, but is a wimp ,and a dominant cat will beat him up!
If you think this big mush head will fit into your home, drop me an email, or give me a call.....